Piggy in the puddle
Warning
Adobe has blocked Flash content from running in Flash Player since January 12, 2021. The emulator is still under development, but should be completed by the end of this year.

Piggy in the puddle
• Published Mar 6th, 2014 with 4857 plays
You have one task and that is that you have to get the piggy into the bowl with mud. Try all possible methods in order to get it there. When you click on the piggy it will change its shape. Can be either a ball or a square.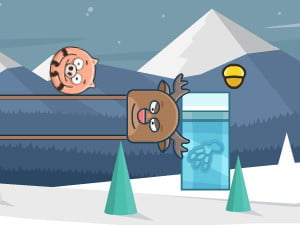 100% 6.2k plays
Published: Jan 14th, 2016 HTML5 This is the third game from the successful online series and you can look forward to 28 levels.