StrikeForce Kitty League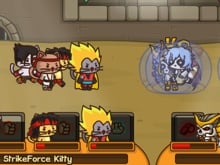 StrikeForce Kitty League
• Published Dec 6th, 2015 with 44622 plays
You are fighting in an arena and in order to win you will have to be in great shape. The cats train at their home base where they have various fitness equipment. In order to train well, they have to have enough strength. Only with a lot of energy can they survive the training and the fights that follow. Don't underestimate it and you will surely win.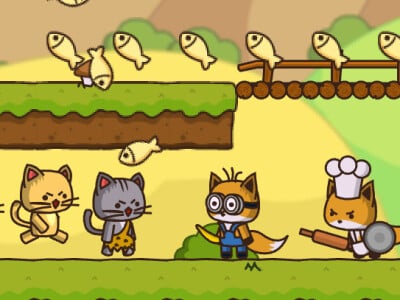 76% 22.9k plays
Published: Jun 19th, 2014 HTML5 In this game you have to rescue the princess by using these four lovely cats.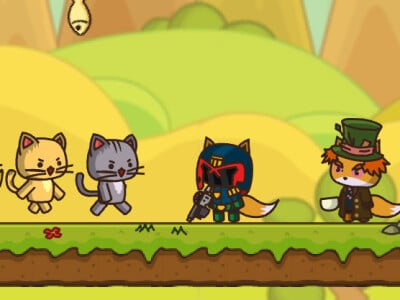 88% 43.0k plays
Published: Dec 29th, 2014 HTML5 Play with cats against foxes.