Vex 4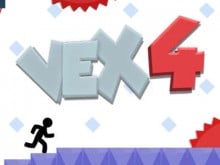 Vex 4
• Published Oct 13th, 2018 with 22589 plays
Controls:
Up




Left

Down

Right

movement
In this game, you will play as the main hero who has to swim, climb, jump, fly and get through 9 different levels. This game offers you quite a bit of fun. Get through individual obstacles and use your reflexes to get through each level of this game. Become the champion at the end of the game. There's a ton of areas to get through.


78% 12.4k plays
Published: Jul 31st, 2014 HTML5 Vex sequel where you have to run all the levels as quickly as possible.

77% 19.7k plays
Published: Jul 3rd, 2020 HTML5 The fifth installment into the Vex series where you'll be trying to reach the finish line in the shortest time you can.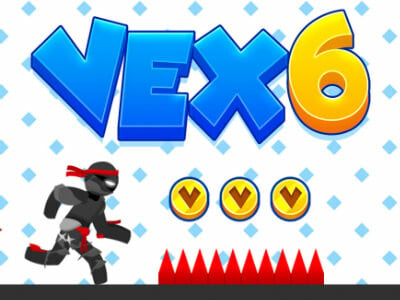 79% 5.4k plays
Published: Oct 27th, 2021 HTML5 Get through a series of difficult obstacles and traps.