Earth Taken 2

Earth Taken 2
• Published Apr 24th, 2014 with 10012 plays
Controls:
space bar = interaction, S = jump, Q = change of gun, R = reload, E = eating, A = attack, arrow keys = movement, P = pause
The planet is under attack of different kinds of aliens. At all costs you must fight your way as far as possible. Be very careful of mutated enemies that are indeed everywhere around. Watch your back because you never know where the enemy emerges.

91% 13.3k plays
Published: Sep 5th, 2013 HTML5 Help the last people on Earth to survive the alien invasion.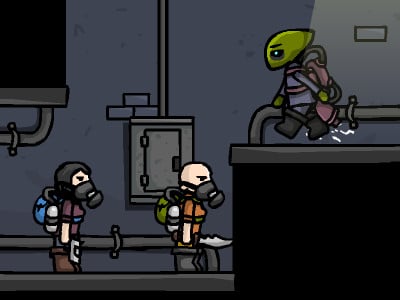 93% 17.3k plays
Published: Dec 20th, 2015 HTML5 You are the only one who survived, or rather got out of the captivity of alien enemies.