Earth Taken

Earth Taken
• Published Sep 5th, 2013 with 13347 plays
Controls:
movement - arrow keys, interaction - space bar, shooting - A, jump - S, reload - R, change weapon - Q, eating - E
This is another game with aliens but this time it will not be som positive. An invasion took place and the aliens killed almost all the people. The air on Earth can not be breathed. Only some people survived and now you have to help them.
91% 10.0k plays
Published: Apr 24th, 2014 HTML5 Earth was attacked and infected ...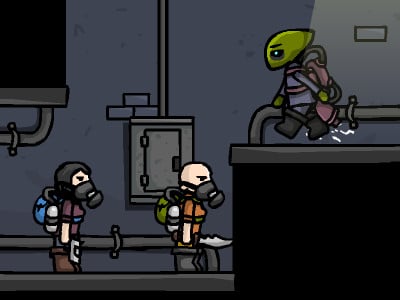 93% 17.3k plays
Published: Dec 20th, 2015 HTML5 You are the only one who survived, or rather got out of the captivity of alien enemies.