ICS
Warning
Adobe has blocked Flash content from running in Flash Player since January 12, 2021. The emulator is still under development, but should be completed by the end of this year.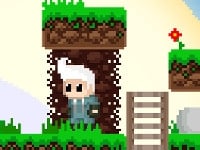 ICS
• Published Jun 2nd, 2015 with 3777 plays
Platforms:
Controls:
Arrow keys = move, X = interactions
In this game you move from one place to another but you have to move in the shadows. This is because the hero starts burning whenever he is touched by sun light. Be careful and move in the sun only for shor periods of time.