Uphill Rush 5
Warning
Adobe has blocked Flash content from running in Flash Player since January 12, 2021. The emulator is still under development, but should be completed by the end of this year.
Uphill Rush 5
• Published Dec 28th, 2012 with 6573 plays
Platforms:
Controls:
movement: arrow keys, jump - space bar, turbo - X, map - M, pause - P
This is Uphill Rush number 5 and you will have to do cool tricks driving various vehicles. Then, you will be able to open new things in the store and have lots of fun.

67% 16.6k plays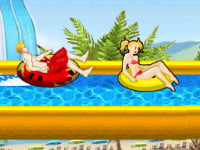 83% 8.6k plays