Zombies Can't Jump

Zombies Can't Jump
• Published Jan 8th, 2014 with 9395 plays
Zombies Can't Jump is HTML5 game that can only be run in modern browsers. Your task will be to help two people in the fight against zombies. They will come from both sides, so you need to spread your good firepower. Also, try to build towers to keep them away.


92% 8.9k plays
Published: Jun 8th, 2014 HTML5 Build defense and shoot incoming robots.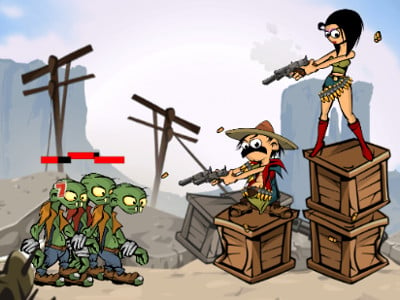 90% 7.4k plays
Published: Mar 2nd, 2016 HTML5 Help the gunslinger called Pedro and his girlfriend.