Robots Can't Jump

Robots Can't Jump
• Published Jun 8th, 2014 with 9387 plays
Controls:
Mouse = switching parties / build
From the beginning of the game you are the only person who defends himself against these robots. But as time goes, robots are being updated and you need backup. Now in the second round you will get a female support. Protect both parts and survive!

79% 9.8k plays
Published: Jan 8th, 2014 HTML5 Help our hero wipe out all the zombies monsters.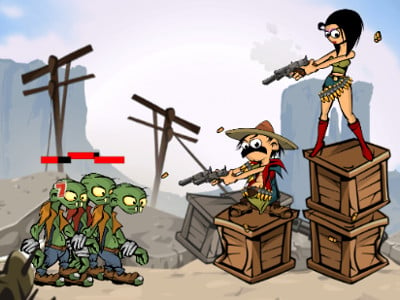 92% 7.9k plays
Published: Mar 2nd, 2016 HTML5 Help the gunslinger called Pedro and his girlfriend.