Monopoly Deluxe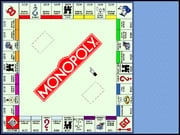 Monopoly Deluxe
Virgin Games, Inc.
• Published Jan 1st, 2015 with 4169 views
• Year of release: 1992 • Publisher: Virgin Games, Inc.
Platforms:
Who does not love Monopoly? This great game for young and old is popular all around the world. This computer game brings it all into your PC. Monopoly Deluxe, a conversion of the board game, brings all the great features you know so well and also something new to make you experience all the more fun. There is the chance of changing some rules and influencing the game more than in the original form.